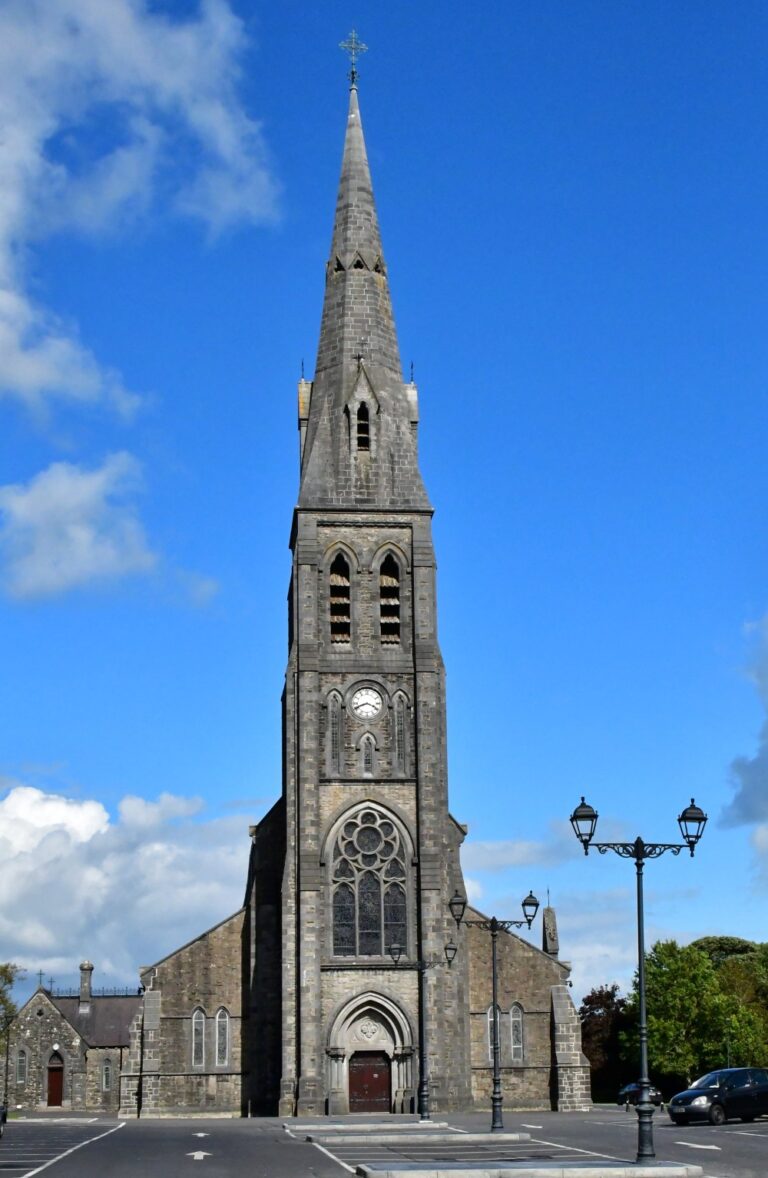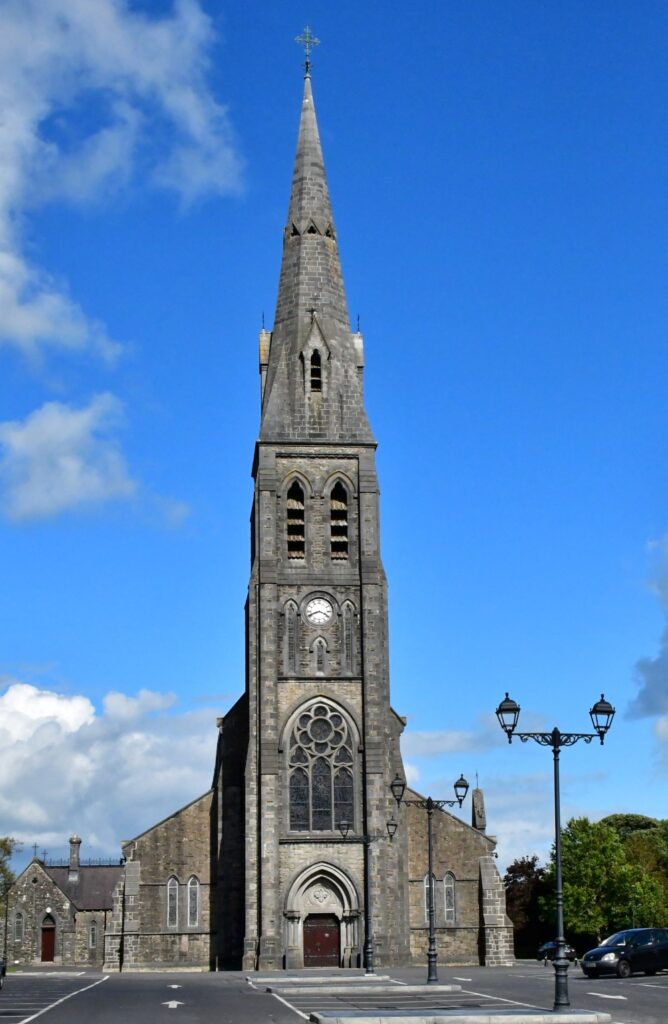 Ballaghaderreen (Bealach an Doirín, 'The Way of the Little Oak') is a strategically placed town situated beside the national N5 Dublin/Castlebar route close to the Mayo border in north-west Roscommon.
The town sits just north of the Lung River as it flows north-east to Lough Gara. The surrounding land is mostly flat pastureland with some significant areas of bog and some small areas of planted forest.
Ballaghaderreen has operated as a fairs and market town since the 1700s and continues in the role of a large market town and service centre for the surrounding areas.
The town continued to function and prosper as a market and service centre well into the 20th century, despite the post-Famine decline and acute difficulties being experienced by the rural west of Ireland generally. However, for a century-and-a-half from The Famine, Ballaghaderreen's population effectively remained static .
The town has grown dramatically over the past quarter-century (by 538 people or 42% since 1991) but in the past decade its population has essentially remained static at around 1,800. Whilst it hosts a number of successful business, significant numbers of people living in the area commute to towns such as Castlebar, Sligo and Longford for employment.
Ballaghaderreen is mentioned in The Annals of Lough Ce
The 'Four Altars' are built in response to the Penal Laws
Viscount Dillon applies for a patent to hold eight fairs annually
Town is home to seven annual fairs
Lord de Freyne and Viscount Dillon construct the Military Barracks
Thomas Dillon opens the grocery shop which becomes a huge employer
St Mary's Graveyard is created
1,147 people live in Ballaghaderreen
A Petty Sessions House, Market House, Dispensary and RIC Barracks are in place
Cathedral of the Annunciation of the Virgin Mary and St Nathy is consecrated
Railway arrives in the town
Sisters of Charity open their Convent
The Military Barracks becomes St Nathy's College
Ballaghaderreen is transferred from County Mayo to Roscommon
Ballaghaderreen Co-Op is established
Gas-fired electricity power plant is installed in the town
Electricity power plant is changed from gas to hydro
The tower is added to the Cathedral of the Annunciation and St Nathy
Ballaghaderreen Fire Brigade is established
St Nathy's win the Hogan Cup
Shannonside Milk Products is built (Aurivo Coop )
Sisters of Mercy replace the Sisters of Charity and the Orphanage is closed
Ballaghadereen win the Mayo Senior Championship (and again in 2008 and 2012)
Ballaghaderreen and Districts Development Ltd is established
Western Development Commission opens in Ballaghaderreen
Dillon House hosts the first ever Irish Cabinet meeting outside Dublin
N5 by-pass of the town is opened
Ballaghaderreen welcomes several hundred Syrian war refugees
Ballaghaderreen wins 'People of the Year' award for its refugee work