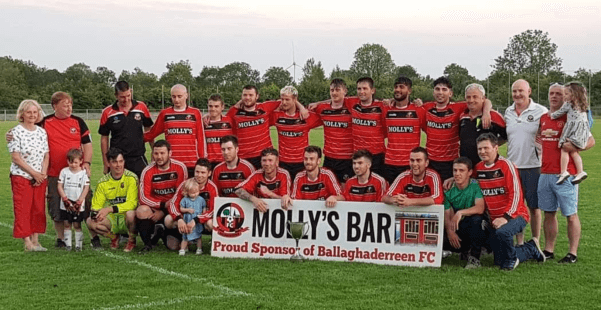 Ballaghaderreen is a vibrant hub of sporting and social activity. Some well-known and long-established clubs within the town are Ballaghaderreen Handball Club, Ballaghaderreen GAA, Ballaghaderreen FC and Ballaghaderreen Golf clubs which have enjoyed much success over the years.
'Ballagh' (as its locally referred to) has seen the emergence of a wide range of clubs which have an alternative edge, an active approach and fun aspect to them. The Tennis Club, Phoenix Darts Club, Ballaghaderreen Cycling Club, Cricket Club, and two Boxing Clubs are always on the lookout for new members. There are card games, Bingo, quizzes and gatherings
For those looking for a space to 'come in and chill out' there is Ballaghaderreen Men's shed, Ballaghaderreen Angling Club, Foroige Youth Space, and Adult Art Programs, Writing and Reading and Poetry Clubs.
There are loads of variety available for clubs whether you're a fitness finder, or a leisurely stroller they're all ready, waiting and are available to you. And remember -if the club you are looking for doesn't exist in Ballagh. you can set it up!! Help, advice and funding are available from The Ballaghaderreen Town Team Development (BTTD) You can contact 'Ballagh Town team'
List of Clubs and Societies in Ballaghaderreen
The Declan Frain Memorial Cup
The Declan Frain Memorial Cup (DFMC22) Annual 5 a side football tournament ran in conjunction with Ballaghaderreen F.C.
Ballaghaderreen Boxing Club
Kilmovee seosamh mac gowan
Ballaghaderreen Cycling Club
Ethna Fahy school of Irish Dancing T.C.R.G
Ballaghaderreen Golf Club
Ballaghaderreen Cricket Club
Ballaghaderreen Tennis Club
Ballaghaderreen Soccer Club
Ballaghaderreen Handball Club