Fishing in Ballaghaderreen
Ballaghaderreen is only a mile from the 18 mile long Lung River, a tributary of the Shannon. The Lung River has 6 major connecting lakes, which vary in size from 500 – 2000 acres. The Lung Valley is an angler's paradise, offering some of the best coarse fishing waters in Ireland with an extensive variety of fish including perch, roach, pike, brean, rudd, tench, eel and trout.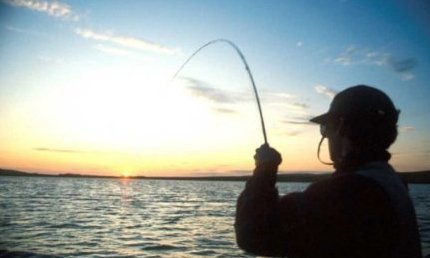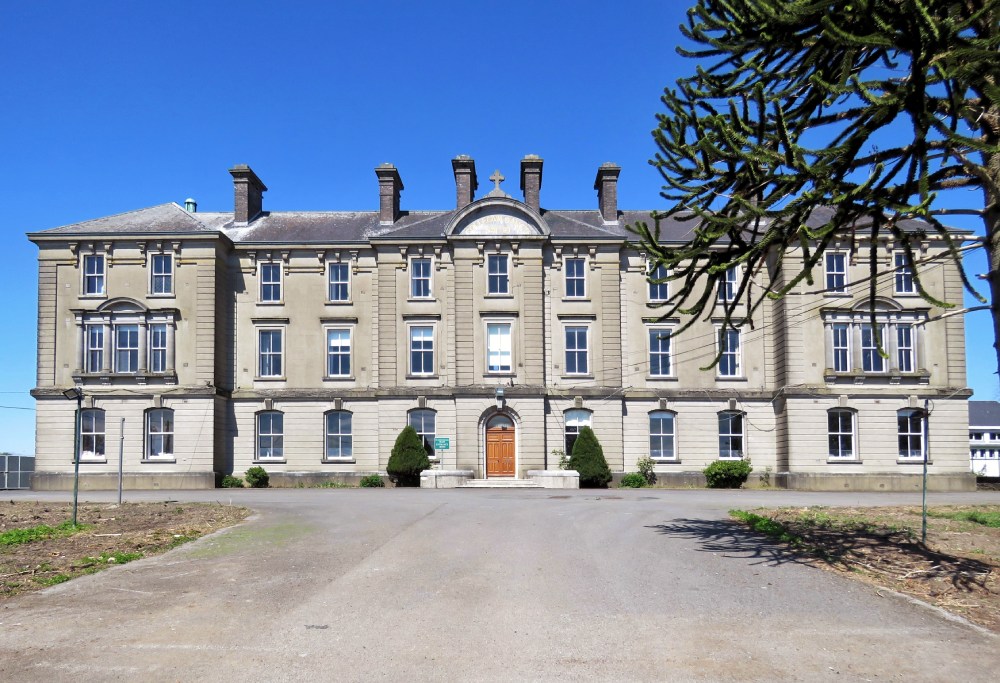 at the beginning of the 19th century Ballaghaderreen was redesigned by Charles Strickland, who was a land agent for Lord Dillon. Strickland helped out financially with the construction of the town's cathedral. He was also responsible for the building of a market place called The Shambles, it had 16 lock-up stores and was sponsored by Lord Dillon. Strickland also succeeded in opening a railway line for the town.
was the former rent collector's office. William P. Partridge lived in the tower house. He played a part in the strike of 1913 and he fought in the 1916 rising. He was jailed for his part in the rising and died as result of a hunger strike in 1917. Partridge is buried in Kilcoman cemetery.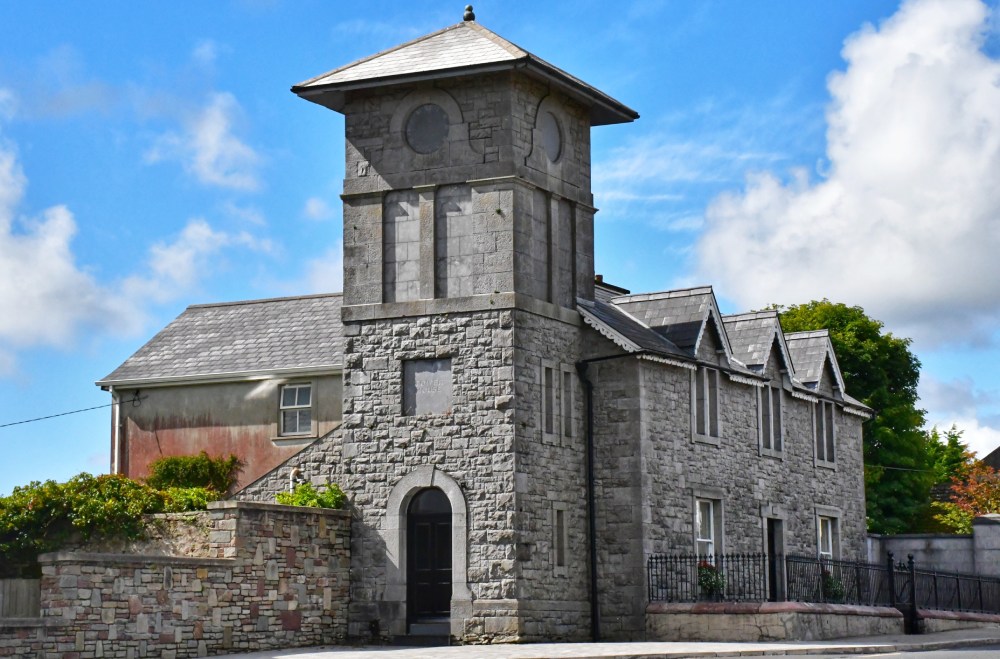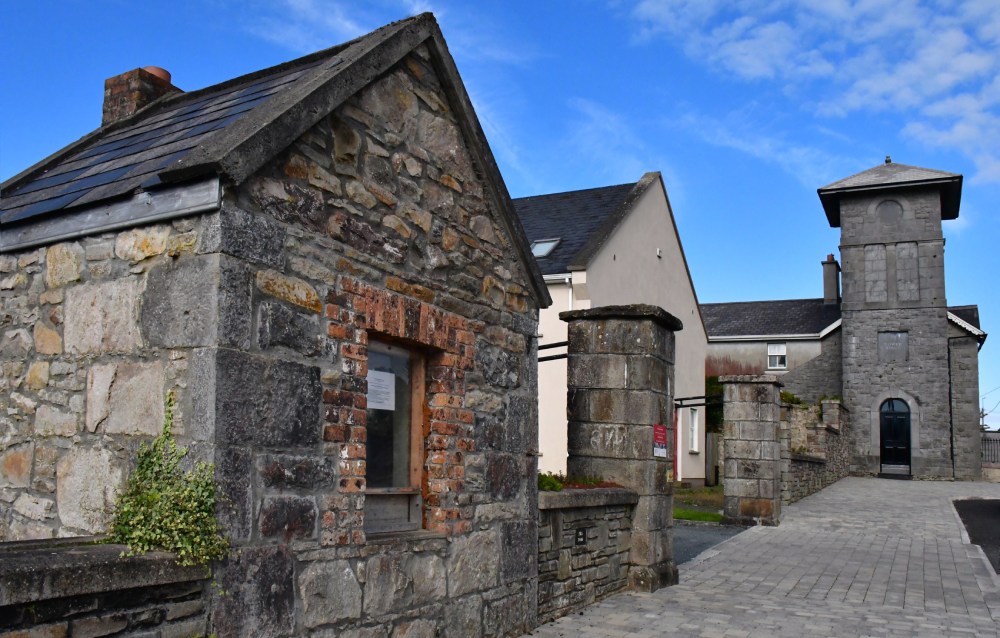 The original power house and town supply of electric current was designed by Louis Lawless in 1906. The power house had two suction gas engines run on gas produced from Welsh Anthracite. In 1912 it was decided water power would be used to generate electric current to cope with the new demand for lighting. A cutting was made on the river Lung. The first turbine was a belt driven Dynamo type and required a worker who had a phone nearby with a link to town to receive instructions. A new design of turbine was installed in 1925 which could be controlled from the power house. A cylinder diesel engine was installed in 1930 to increase output. It continued to operate well until 1933 when the ESB arrived. It later served as a science hall for St. Nathy's and then as a museum. It is now vacant.
St. Mary's Graveyard/Old Graveyard
Roman Catholic graveyard, c. 1820, it is no longer in use. The graveyard contains a variety of carved grave markers including decorative crosses. It was once an overgrown area but thanks to a FÁS scheme in 1988 it was transformed into a Garden of Remembrance. There is a small grotto with a statue of the Virgin Mary, well known Irish TV personality Gay Byrne helped in getting the statue when there was an appeal made on his radio show. Three offers were received, the statue that now stands in the graveyard was donated by Mrs. Nora Hurley from Cork.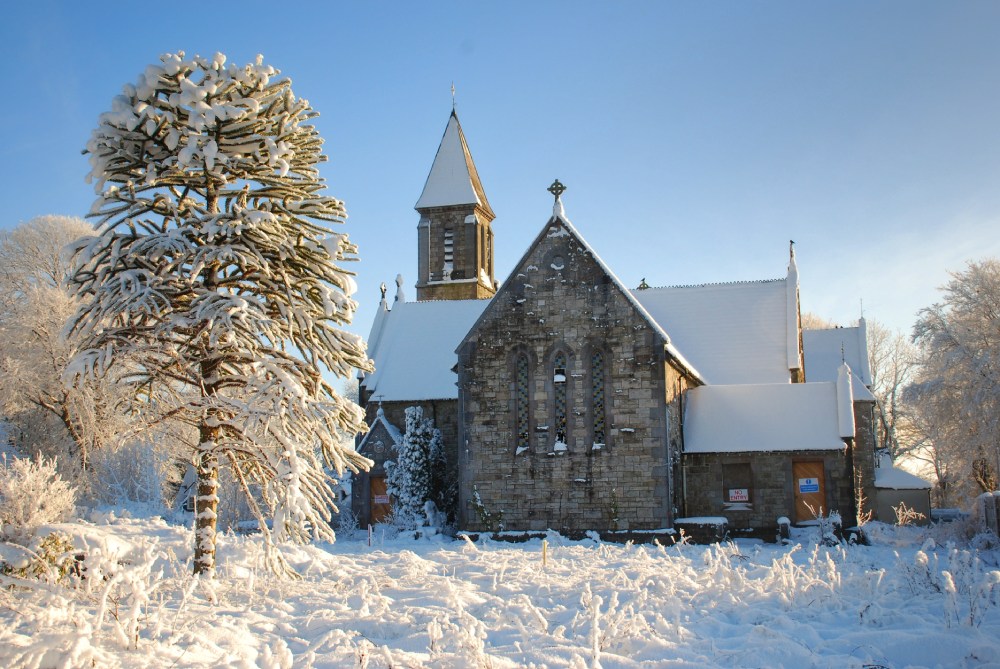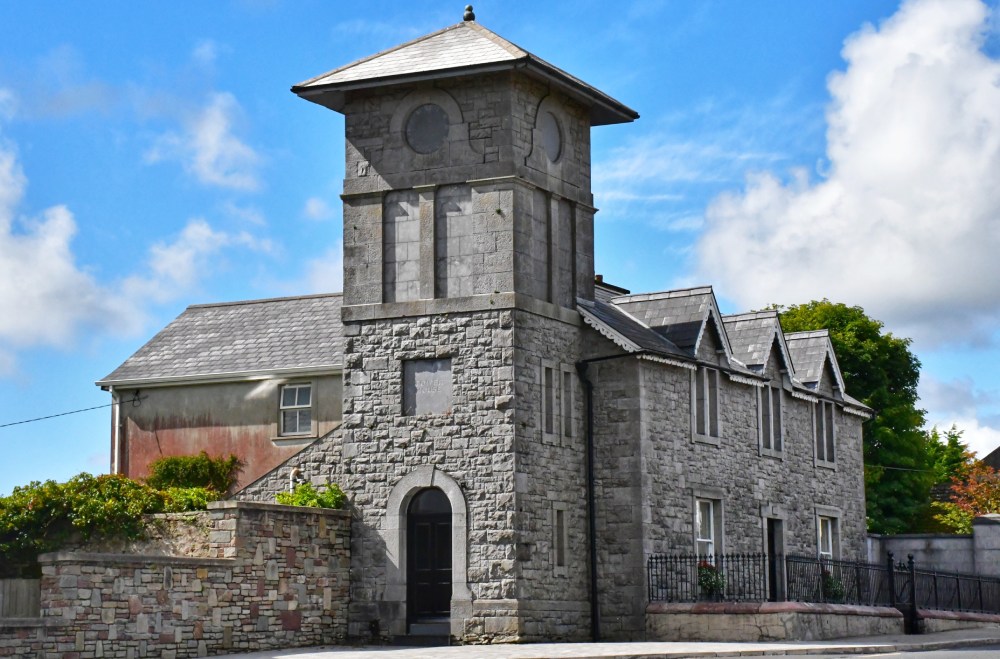 now the youth centre situated on Chapel Lane opposite the Cathedral. This was built between the years of 1898-1902 when it was decided that Ballaghaderreen needed a leisure outlet. St. Mary's Hall was also known as the Ariel Cinema. Films were shown six nights a week with a children's matinee on Sunday afternoons. It also became known as the building in which Dr. Douglas Hyde spoke after he came from the U.S.A in 1906.